Chemical Peels
Chemical Peels or hormonally pigmented skin, combine a course of light superficial peels and medium peels. We prepare the skin for the more intense treatments such as micro skin needling, laser genesis or transdermal mesotherapy, with a superficial peel for its enhancing benefits and better results, eg: stretch marks and scarring treatments.
The structure of a healthy youthful skin consists of
A thin layer of dead cells
A healthy epidermis (middle layer) and
A plump, collagen and vascular rich dermis (bottom layer).
Factors like age, dehydration and sun damage slows down the release of dead cells and we are then left with a dull, lifeless, unhealthy looking complexion. Regular light superficial skin peels, every 4 – 6 weeks, will promote a healthy skin turnover, returning your skin to its youthful glow once again!
For the more photo aged, rough and uneven textured skin, the deeper medium depth peels are recommended. Different concerns are addressed with different types of peels and you can expect a fews days of flaking and peeling for the best results.
Microdermabration
Microdermabrasion is the spraying of tiny crystals onto the skin to gently remove the outer dead layer of your skin. It is basically a macro exfoliation and skin brightening procedure that leaves skin looking softer and brighter.
We use microdermabrasion at Lasersense, mostly as a preparatory treatment before another treatment or as a post treatment after dermapen micro needling. As a stand alone treatment, one would need to do at least 4 treatments for a rejuvenating and brightening result.
Laser Genesis
An anti-ageing and rejuvenating laser treatment for skin texture, large pores, fine lines and diffuse redness are just a few concerns addressed with the laser genesis treatment
Surgical, keloid and other types of scars are diminished and flattened with laser genesis treatments. Depending on severity the number of treatments and maybe a combination of treatments will be recommended for best results.
Stretchmarks are minimised and lightened by combining dermapen microneedling, chemical peels and laser genesis.
Nail fungus is very successfully killed with a few laser genesis sessions a month apart.
Laser genesis is our secret tool when it comes to anti ageing skin rejuvenation. The face is worked in sections and each section is slowly heated up by the powerful 1064nm Nd-Yag laser beam which reaches right down to the dermis. This stimulates the production of new collagen and elastin, and with consistent treatments, every 4 to 8 weeks, your skin's youthful appearance will be restored. You will see a change in pore size and texture, mottleness will disappear and your skin will take on a creamy, beautiful texture.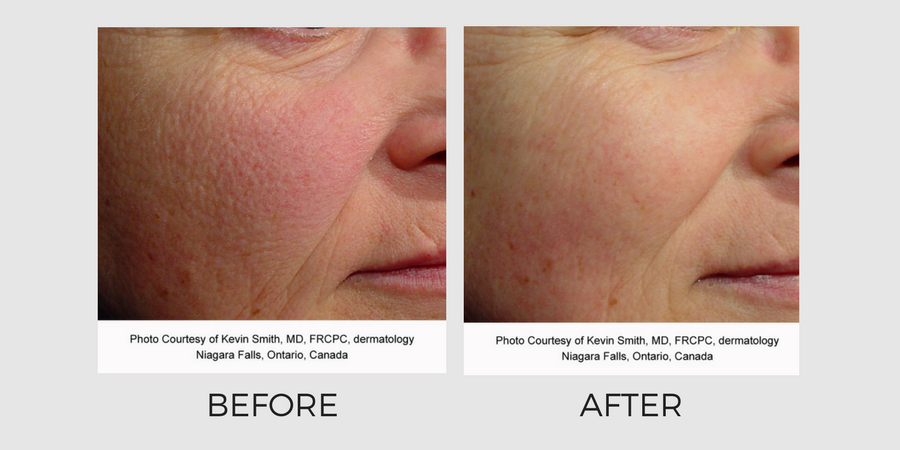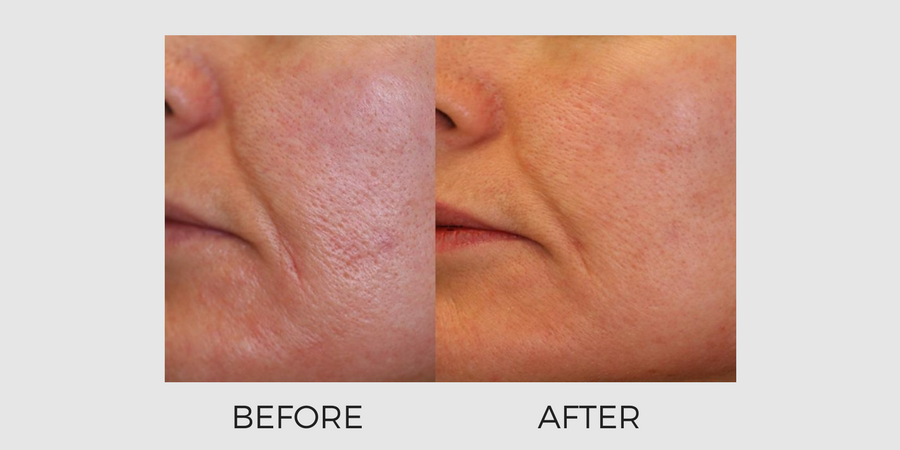 Dermapen Micro Needling
The anti ageing and skin transforming treatment of Dermapen Micro Needling has always been set apart at Lasersense from other institutions, by combining it with the transdermal mesotherapy of LaMelles Growth Factors and ending off with our signature laser genesis treatment.
Dermapen's advanced skin needling technology uses multiple needles that vertically pierce the skin with an automatic vibrating function. When moved across the skin's surface it creates thousands of microscopic channels through the epidermis reaching the dermis. This controlled and intermittent damage stimulates the body's own healing reaction, forcing the production of new skin (collagen and elastin).
Unlike traditional skin needling rollers, the Dermapen causes less trauma and minimal epidermal damage, therefore reducing downtime, discomfort and making it a safer, more effective treatment. The disposable needles make for a sterile environment whilst the adjustable needle depths during a treatment allow for a treatment tailored to your individual needs. The Dermapen is so advanced that it is even suitable and safe to use in delicate and hard to reach areas, such as around the eyes and lips and on the nose.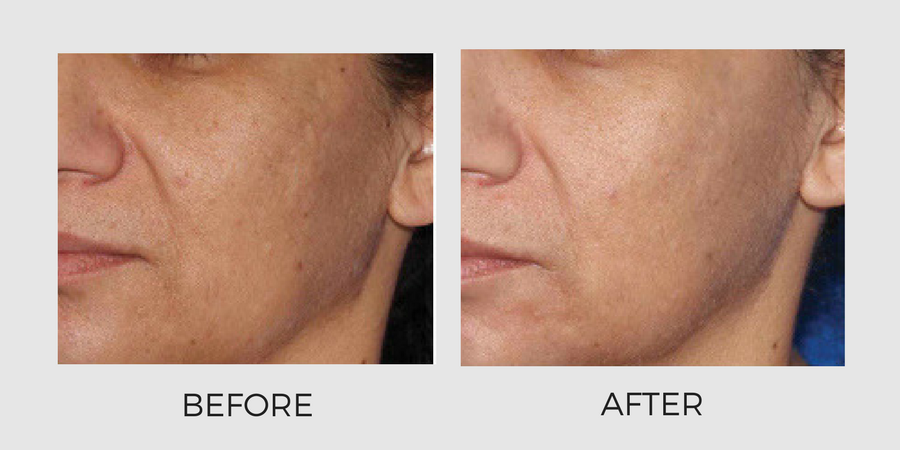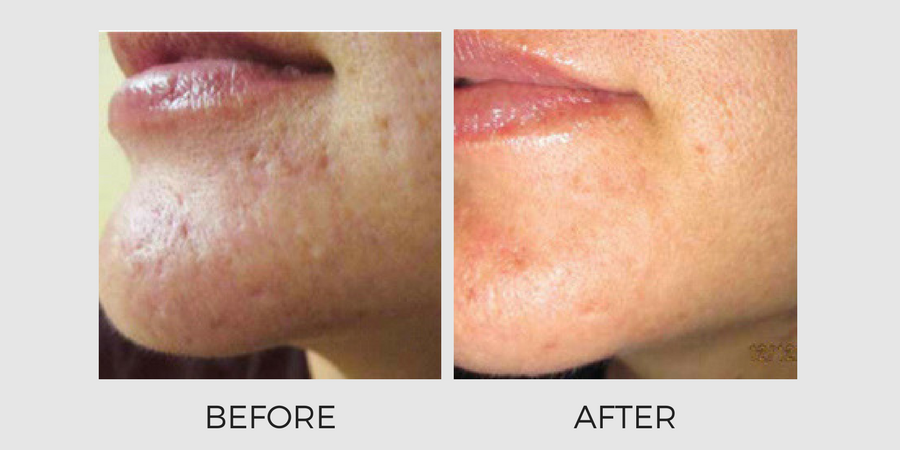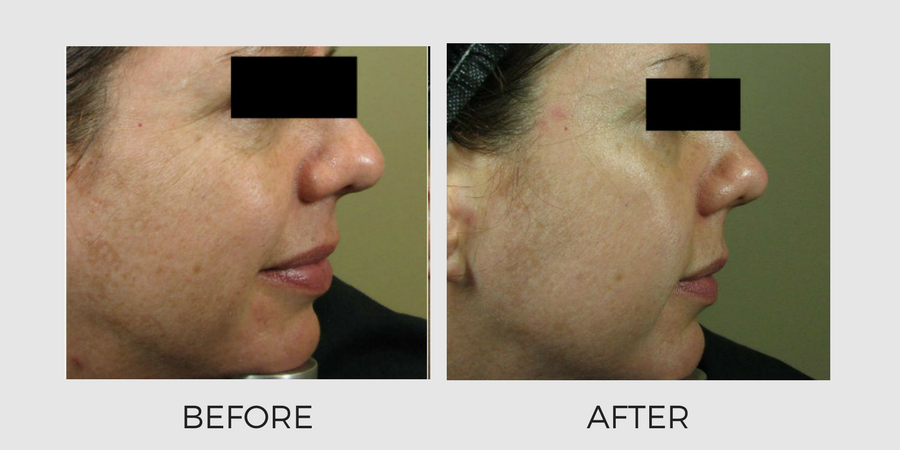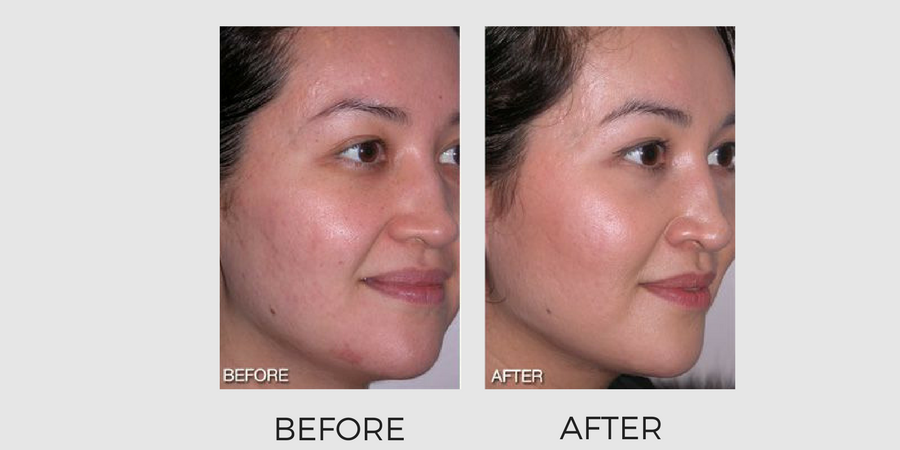 Botox and Fillers
The medical side of Lasersense is run by Drs Gus and Lolita. They have been with Lasersense since 2012 and are both innovative, talented and are taking sculpting the face with fillers and botox to new levels.
There is often confusion around the difference between Botox and Fillers.
To put it very simply, botox stands for 'onabotulinumtoxinA', which is a serum injected into a muscle, paralysing it (eg the frown muscle) for the duration that the serum is active in the muscle. Botox lasts for 3 – 4 months.
Filler is an injectable gel like substance which is well received by the body and is used for 2 different purposes. The first is to fill out and smooth medium to deep lines on the face the same way that one would use poly filler to fill cracks and grooves on a wall. The second use is to create volume which we lose as we age, especially on the cheekbone for lift. We only use the injectable filler –Juvederm, which is FDA and CE approved and which lasts for anything from 18 to 24 months.
Both Dr Gus and Dr Lolita are attending extensive training on the latest and most sophisticated methods of threading with. SILHOUETTE SOFT, anon-invasive procedure with natural results for lifting sagging areas of the face such as jowls, drooping brows and nasolabial folds. For more indepth information on the Silhouette soft thread facelift, follow this link: http://www.silhouette-soft.com
By combining botox, fillers and skin threading one can achieve the Ultimate Time Reversal Facelift.
Pixel Peel
"The Pixel Peel is slowly becoming a favourite treatment in the aesthetics industry as an extreme anti ageing and skin rejuventating tool for rough skin texture and acne scarring."
This treatment works by enhancing the penetration of a chemical peel into the skin by combining it with a dermapen micro needling session. This combination causes an aggressive stimulation of new collagen, elastin and fibroblasts in the dermis for long term anti ageing benefits, while at the same time, shedding the build up of dead cells to reveal healthy smooth skin.
Benefits
Dermapen treatment
Refines skin texture
Smoothes lines and wrinkles
Improves skin elasticity
Diminishes acne scarring
Medium Depth Chemical Peel
Refines pore size and skin texture
Gives lustre to dull skin
Lifts pigmentation
Mesotheraphy
Mesotherapy means the delivery of an active ingredient in the form of a serum to the dermis or subdermis. We use 2 delivery systems at Lasersense:
Transdermal Mesotherapy: crepey skin / fine lines / pigmentation / stretch marks
Our transderm mesotherapy system is an alternative to injections based on dermoelectroportation technology, which is capable of delivering accurate amounts of all types of active ingredients to the dermis through electrical pulses and vibrations. It is the only technology proven by clinical studies to be able to transdermally deliver, without injections , accurate doses of high molecular weight ingredients to the dermis.
We use LaMelles powerful cocktail of hydrating, revitalizing and stimulating serums with human growth factors, peptides, enzymes, vitamins and minerals for the formation of new collagen when addressing ageing skin. Hormonal pigmentation and sun damage lightened and controlled by delivering a range of powerful melanin inhibiting peptides to the targeted area by transdermal mesotherapy.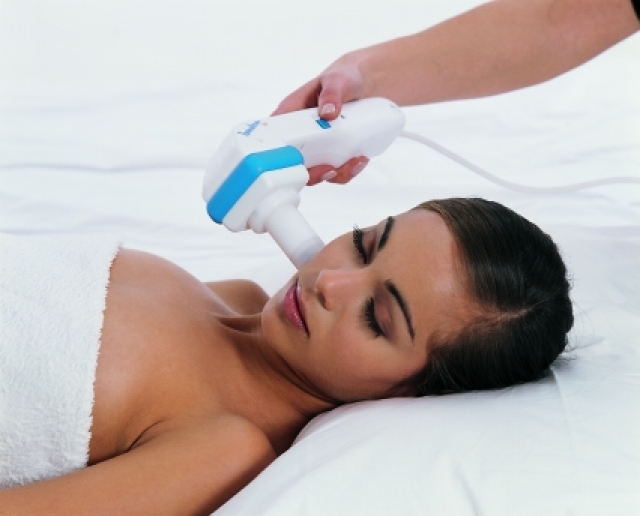 PLEXR
Plexr is the first device of its kind in South Africa.  Its technology is a unique and revolutionary soft surgical device that is changing the way many Aesthetic practitioners work.
The Plexr device generates a small electrical arc, or plasma discharge which results in the instant shrinkage in the superficial layers of the skin, without any unwanted heat transmission to adjacent and deeper tissues.
Treatments:
Plexr can treat a vast number of indications but the most exciting is the non-surgical eye-lift,  also referred to as a blephoraplasty.  You can now get a result equivalent to open surgery, or even better.
The Plexr has a long list of other dermatological uses too:
Keliods (scars)
Solar keratosis (caused by sun damage)
Skin tags
Skin lesions
Wrinkles and permanent expression lines
Depigmented skin(by restoring normal colour)
Xanthelasmas
The Plexr is CE certified, licensed by the South African department of health, supported across 40 countries world wide and a market leader in Europe.